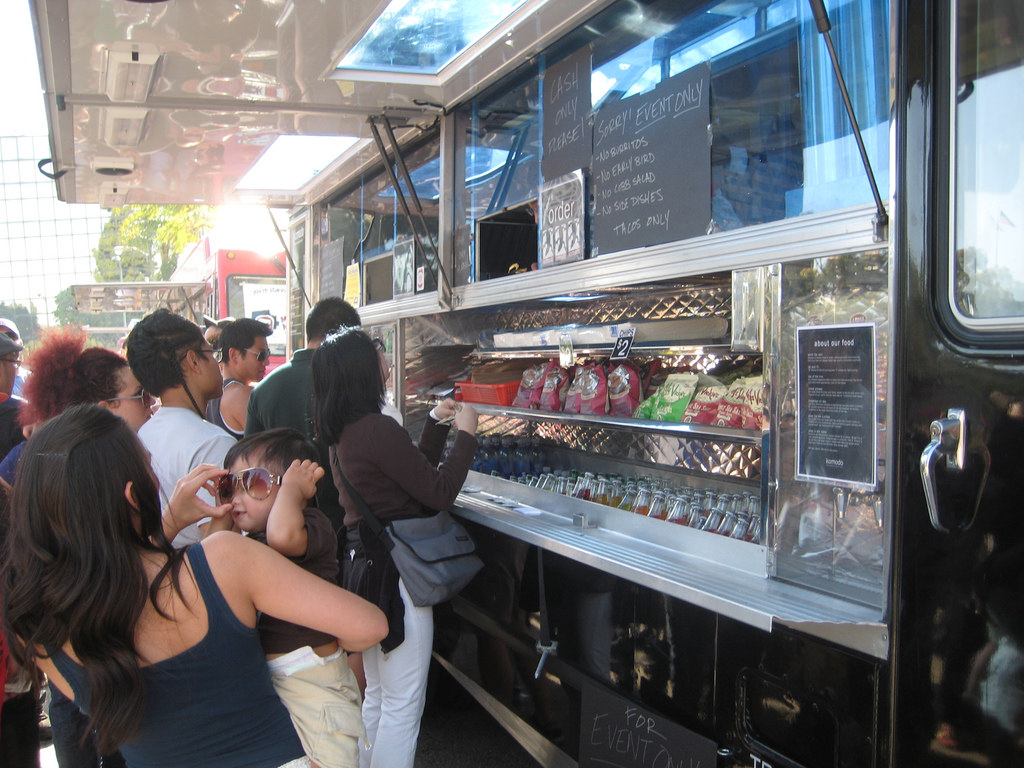 08 Sep

Food Truck for Sale? What You Need to Know Before You Buy

For a while now, you've been toying with the idea of buying a food truck. Maybe it began back when you were ten and the ice cream man– with his popsicles and Drumsticks– rolled through your neighborhood on a hot summer day. Or you've been inspired lately by the long lines at local food truck gatherings. Or maybe you already own a brick-and-mortar restaurant but want to bring your success to lots of new places. Or maybe you already own a brick-and-mortar restaurant but want to bring your success to lots of new places.

Wherever that food-truck idea of yours came from, it's becoming more and more real now. You've started Googling the phrase, "food truck for sale," scoping out your prospects. But before you pull out your checkbook or reach out for financing, here's a starter list of things to do and consider.
Know your niche
With the food truck industry more competitive than ever, it's crucial to decide what your truck will "bring to the table," so to speak. Asian-fusion tacos? Signature burgers? Spam kabobs? Whatever your specialty, keep in mind the space constraints that come with cooking in a truck. Keep your menu simple and focused.
Do it yourself, or not?
Let's assume you're starting a food-truck business, not taking over an existing one. In that case, you'll be outfitting a truck, bus, or trailer to the specifications of your unique enterprise. If you're an experienced handyperson with a degree in mechanical engineering, by all means, go for a DIY approach. But if not, hire professionals – especially for the complex electrical work involved in setting up a kitchen-on-wheels, and also for the wrap/signage on the outside of your vehicle. Two excellent reasons for both: You'll want your truck to look professional as possible and also not go up in flames.
List what you'll need
After you've found the food truck for sale of your dreams, jot down every piece of equipment you'll need for the fare you plan on serving: deep fryer, refrigerator, heat lamps, grill, kitchen sink, pans, freezer, etc. Some of that equipment will be items not commonly found in a stationary kitchen: things like heavy duty covers for fryers on-the-move, or pans with tightly-sealed lids. Expand that list to include what you'll need to serve the food and also to clean up at the end of the workday.
Develop a layout
After you have a handle on all the items you'll need, measure, sketch, and figure out where to put it all to maximize space, as well as efficiency. Arrange your tools so they're within easy reach. Efficiency is crucial because the more meals you're able to serve per hour, the more profit you'll make.
Ask for help if you need it
There's a certain "cool factor" that surrounds the idea of owning a food truck. And it's not out of the question that people you know – carpenters, plumbers, marketing folks — who hear about this dream of yours, will offer to help you launch it. Be open to possibilities like that. Be open, too, to applying for a loan or line of credit to take you from "Food Truck for Sale" to "Open for Business."
** Image courtesy of Flickr.com