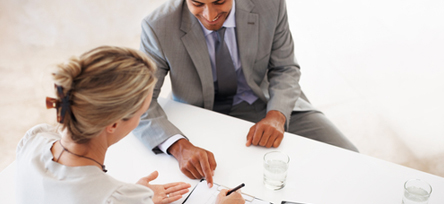 24 Oct

How To Get a Bad Credit Small Business Loan

Those who have bad credit know it can be difficult to qualify for loans, rent an apartment, and even take out a credit card. Even worse, when a person is approved, it usually comes at a high cost. Companies will charge double the interest rate when they know a customer could be a potential risk to them. Business owners looking for bad credit small business loans are having trouble too.

Are business owners the only ones to blame? Well, yes and no. Here's why: during the economic downturn in 2008, many small business owners were forced to close their doors. They couldn't pay their bills, rent, or taxes. As a result, their personal credit took a hit.

Good news is that the mood of the economy has generally been getting more and more positive. People are feeling confident about their businesses and are ready to expand and take on new opportunities once again. Despite the economy turning around, their credit is still scarred. For business owners this is especially difficult, because their personal credit is affected by their business activities.

Most of the time traditional banks only fund business owners who have a credit score of over 700. So where do the people with average and below credit scores go? There are options for business owners with bad credit. They can turn to alternative lenders for their business loan needs and get financing that way.
More about Bad Credit Small Business Loans
Alternative lending is a popular way for business owners to receive funding, whether they have bad credit or good credit. It's attractive to most because of the effortless approval process. Unlike the complicated process that is associated with traditional banks, acquiring a loan through an alternative lender is straightforward.
Here's how it works: 1) begin by receiving a loan quote on our website, Quote2Fund.com. You'll be asked a few questions about your cash flow, so the quote estimator can give you a factual quote based on the information you've entered. If you are applying for a bad credit small business loan, your quote will be formulated based on your cash flow situation, this remains true even if your credit is acceptable. After this, you'll be able to view your estimated approval amount and repayment options. If you are pre-approved, you'll submit a few more statements. If you accept credit cards, you'll need to submit 3 months of credit card processing statements, along with three months of bank statements. If you do not accept credit cards, then you'll need to submit six months of bank statements. The funds are usually transferred via ACH within 72 hours.
These small business loans for bad credit are an excellent way to build business credit. They do not require collateral or any money down and terms are usually shorter that traditional loans, which allows you to have an influx of cash flow to use as you'd like without long term payback.
Bad credit doesn't have to limit you and your business goals. Begin improving your business now and stop your past from affecting your future.