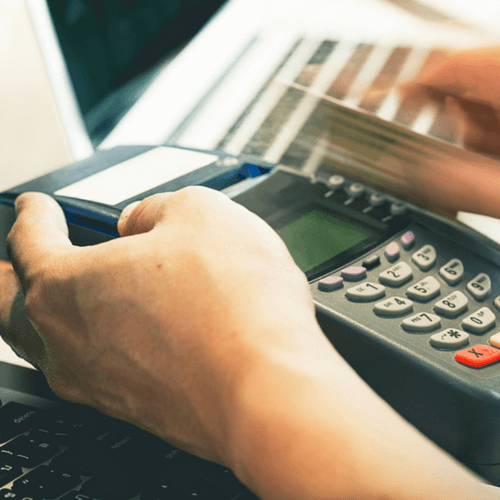 12 Feb

What is a Merchant Cash Advance?

Need money for your business?

When searching for business funding, you'll find many offers for merchant cash advances.

A lot the information out there seems pretty confusing, doesn't it?
There's a good reason for that:
Some companies that offer merchant advances try to obscure the real terms
Some other companies that offer business cash advances pretend the merchant cash advance is "bad" and their product is "good."
The truth is, you just want to get real information so you can make the best decisions on how to finance your business.
We'll show you what a merchant cash advance really is, and talk about what your real options are.
Ready? Let's jump right in.
Decoding the Mystery of Merchant Cash Advance

Some of what you'll find when you research merchant cash advance lenders:
"A merchant cash advance isn't a loan – it's an advance against your future receivables…"
"There isn't an interest rate because it's not a loan"
"It matches your cash flow, because you pay less when your business is down"
But… does any of this mean anything to you?
Let's translate some of these claims into English, shall we?
Is a Merchant Cash Advance a Loan?

That depends:
Are you asking a person, or a lawyer?
Imagine you borrow $10,000, and have to repay $13,000.
(Repayment amounts vary, but paying back 1.3 times the amount financed over a six-month period is common…)
You make payments every business day until the advance is paid off.
Does that sound like a loan to you?
The only thing that makes it different than a "loan" is that the length supposedly isn't fixed.
In reality, the advance amount and term is based on analysis of your credit card transactions… which means the merchant cash advance lender has a good idea of how long it will take to pay the loan back.
Merchant Advances Have No Interest Rate?

Well… again it depends on who you ask.
In technical terms, since you don't know exactly how many days it will take you to pay the money back, you can't calculate an exact interest rate.
But… you just saw how the lender has a pretty good idea of how long it will take for repayment, right?
Which means you can calculate an approximate interest rate.
Remember, though…
Most MBA's couldn't calculate a daily payment that skips weekends and holidays into a real interest rate… it's pretty hard to do.
Generally though… any fast business loan to business owners with bad credit will have a really high interest rate.
Now, that doesn't make these bad loans.
For some businesses they can be the only choice available.
Generally though, if you have decent credit you'll want to look into other less expensive options.
Special Note:
We can help you access a merchant cash advance, and we can also help you look at cheaper options.
Our specialty is showing you all the options available to you, and letting you make the best decision for your business… not trying to shove one or two options we provide down your throat…
How is a Business Cash Advance Different?

Some advance products take a fixed amount daily out of your business checking account.
Other than payback happening from your bank account rather than your merchant account, the product is the exact same thing.
Both products are generally the options available to obtain quick business loans with bad credit.
However, you'll see some providers of "business cash advances" claiming their product is "better" because you'll know exactly how much you pay back.
Here's the truth:
All daily payment advances are high cost if calculated as an interest rate.
The important thing is to understand what financing options you can qualify for, and then picking the best for you.
It really all comes down to the rates and terms you'll be offered.
That holds true whether you are looking at merchant advances, business cash advances, or alternatives.
What are the Alternatives to a Merchant Cash Advance?

There are quite a few alternatives worthy of your consideration.
We like to show you all your options, and let you decide.
You may want to look at loans with a weekly or monthly payment, as opposed to every day.
Many of these loans have much longer terms (often up to ten years) and much lower payments on a monthly basis than either of the daily payment options available.
If you have assets, you could also consider many asset-based financing options.
These can include:
Accounts receivable financing (invoice factoring)
Real-estate backed financing
Financing against vehicles or equipment
Inventory financing
Purchase order financing
We like to help you consider the above options (and more) as we have relationships with more than 1,000 sources that provide business financing.
Conclusion:
Vague and confusing information can make financing your business more complicated than it should be.
Generally, it's best to avoid any lender that claims, "Our product is the best because ______ "
You'll be best served working with a company that considers your needs and will help you find the product that is right for you.
If you need money for your business Quote2Fund can help you choose.
To get started, you may call us at 619-795-3123 or click in the box below to get started. 
GET FUNDED