26 May

Closer to My Retirement Savings Goals: One Man's Story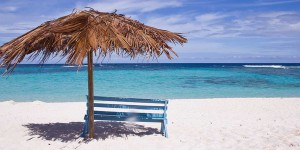 ** Image courtesy of Flickr.com
Seasoned pros who've worked in the world of financing, whether working for someone else or on their own, are seeing a downturn in business due to the growing use of online sources, particularly by millennials (ages 16 to 36). This "computer savvy" generation, larger in number than the baby boomers, is now moving into their prime spending years, and they are dramatically changing the way we buy and sell.
So, what options does someone with twenty plus years have if they want to keep up with the new ways of doing business, continue to build their client base and stay on track with their retirement savings goals?
Meet Gary
Gary worked for a nationally recognized financial company, in Dallas, for 17 years. After only a few short years he became their go-to expert on small business loans. But Gary had an entrepreneurial side along with some pretty aggressive retirement savings goals too. He often thought about how he might someday strike out on his own.
In year 18 he and his wife decided it was time to put feet to his dreams. He left the firm and they packed up the kids and the dog and moved back to his hometown of Madison, Wisconsin. He set up shop as an independent broker, specializing in helping small businesses and startups get funded. He did well.
But now in his eighth year, he sees a downturn in business. Not because he's doing something wrong or because business is moving out of the area, but because he's noticing that more and more of his potential clients, especially young startups, are moving to online sources.
Gary feels like he's way behind the curve when it comes to new ways of doing business, but knows he's got to do something if he wants to remain a viable resource and continue building healthy retirement savings. Still at the top of his game, Gary thinks that it would be a smart business move to partner with someone who's already positioned strongly in the online space.
Retirement Savings Problem Solved
Quote 2 Fund is an online funding brokerage. They have a unique way of intelligently fusing the power of the online space with the type of quality personal service that is so important to Gary. A year ago Gary made the phone call and after several conversations he and the team at Quote to Fund decided it would be a win/win to move forward with making Gary a Referral Partner. Now Gary continues to bring his years of experience and small business savvy into the mix while Quote 2 Fund gives him the "horsepower" he needs to source more options for his clients.
At Quote 2 Fund we're always looking for bright people, like Gary. If you'd like to have your own conversation about becoming one of our Referral Partners take a look at our website.