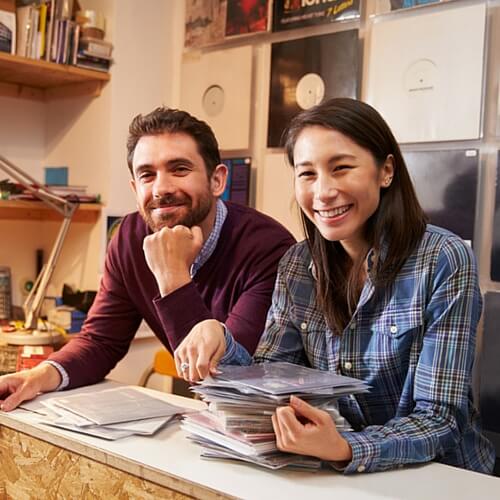 29 Jan

Retail Financing: Finding the Best Loans for Your Store

Are you looking for ways to finance your store?

Finding the right retail business loans online (or anywhere else) can be a real challenge. The biggest problem customers share with us is that most providers they find offer only one or two solutions.

If you're talking to someone who only offers one type of loan, that loan may, or may not, be a good fit for your financing needs.

One of the things we specialize in is helping you find the right type of financing that best matches your situation. The truth is, there are many different types of loans available to retail store owners…

… and which loan will be the right fit really depends on what you'll use the money for and your personal and business profile. 

Let's take a look at the most common financial solutions we help shop and store owners explore and the plusses and minuses of each.
 Loans for Financing Retail Store Inventory

The biggest cash flow challenge retail store owners have is financing inventory.
You need to have enough inventory so that your customers can find what they need, but matching inventory needs to your inventory turn ratios is a constant challenge.
For many store owners, a revolving line of credit may be the best way to finance inventory.
With a revolving credit line, you draw only the amount of money you need, when you need it.
This can save significant amounts of interest and finance charges compared to taking out a larger loan and paying it down.
Lines of credit usually require you to have an acceptable personal credit score (620+). The rates you will pay, along with the amount you're likely to be approved for will depend on your credit,  your monthly revenues, and your average cash flow position.
Business and Merchant Cash Advances for Retail Businesses

Store owners that cannot qualify for a small business line of credit often find that the next best option is a short-term advance.
The short-term nature of these loans can match perfectly with inventory needs, for example, consider a flower shop needing to stock up for Valentine's Day. Imagine you need to access an extra $20,000 and that you also know that you can turn that advance into $60,000 in revenues.
There are two ways to accomplish this:
A merchant cash advance is based on a percentage of your monthly credit card sales. You can usually access between 1 and 2 months of your monthly credit transactions immediately. You will pay back that amount, plus a markup, via a daily percentage of your credit card transaction, often between 10 and 15%.
Daily ACH loans are based on your total sales. Like merchant cash advances, you can usually access between 1 and 2 months of your sales. However, these advances are paid back via a fixed daily withdrawal from your bank account.
Total payback amounts can vary tremendously based on how risky you are as a borrower. For example, if you accessed $10,000 and paid it back over six months, your total payback could range from $11,000 (for less risky borrowers) to $13,000 or higher if your business has some serious challenges.
Equipment Leasing and Financing for Retail Stores

Inventory and other liquidity issues are usually best accomplished with lines of credit or other short-term financing products.
However, if you need funds to purchase equipment for your store, in most cases you should consider equipment financing.
Here are 3 advantages to equipment financing:
In most cases, terms can range from 3-5 years, making payments much more manageable
Equipment financing is easier to qualify for than unsecured lending
If structured as a lease, you may reap large tax advantages when you finance your equipment
Many store owners don't realize that just about any part of the store can be added to a leasing or financing contract.
This includes:
Business or delivery vehicles
O.S. systems
All furniture and fixtures
Signage
Much like other types of financing, the rates and payments you will encounter depend very much on your strength as a borrower.
Generally, if you have 2 or more years in business, good credit, and healthy reserves, rates can be very low.
Conversely, if you are a startup business, have limited cash flow, or major credit challenges, if you are offered financing, the rates are bound to be less favorable than for the lowest risk borrowers.
Franchise Loans for Retail Stores

Do you own, or are you in the process of acquiring a proven franchise concept?
In some cases you may have the ability to access some proprietary loan programs that have better rates and terms than are available for non-franchise businesses.
Franchise business models are generally "lower risk" than a business model underwriters may or may not be familiar with, so many specialized programs exist that cater directly to franchise owners.
This is true of both working capital and equipment financing solutions for retail stores. We often help our customers that operate or are buying a franchise access these financing products.
Conclusion
Finding the right retail business loan depends very much on working with a company that can access multiple funding products and will help you discover the solution that is the best fit for your situation.
We have relationships with more than 1,000 lenders, so if we can't help you find a solution that fits, it probably doesn't exist.
To explore the best retail financing options for your store, you may call us at 619-795-3123 or click in the box below to get started.